Our Leaders
Board of directorss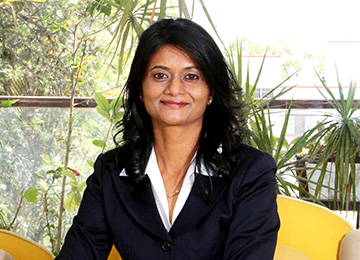 Ms Eranti Venkataramagupta Sumithasri
Chairperson
(DIN: 07087197)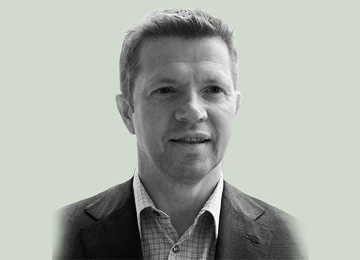 Mr Lee Patrick Callaghan
Director
(DIN: 07086896)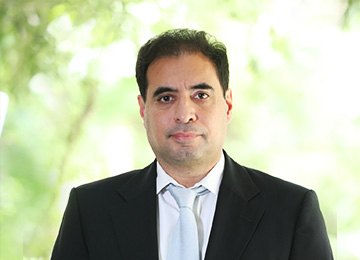 Mr Mohit Burman
Non Executive Director
(DIN: 00021963)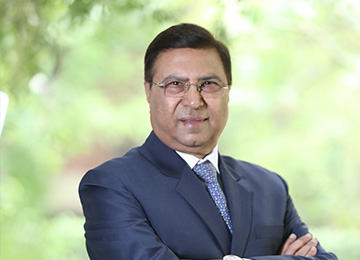 Mr. PD Narang
Director
(DIN: 00021581)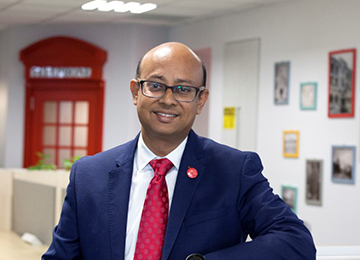 Mr. Asit Rath
Chief Executive Officer and Managing Director
DIN: 09561510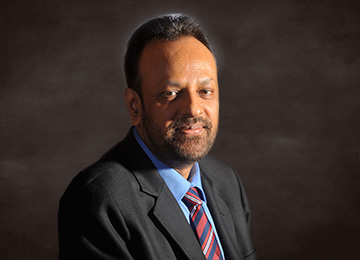 Mr Suresh Mahalingam
independent director
(DIN:01781730)
Mr Randy Lianggara
Director
(DIN: 09193302)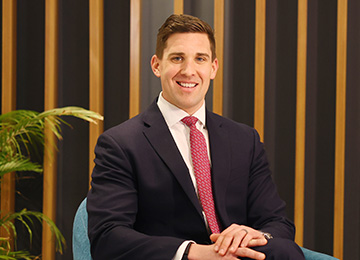 Mr Andrew Dinwiddie
Additional Director
(DIN: 10060595)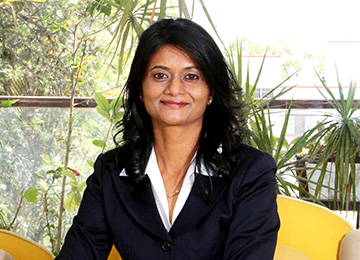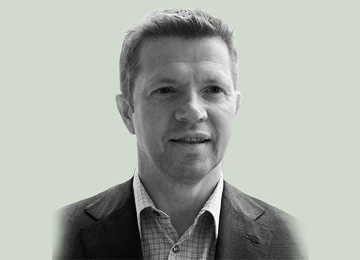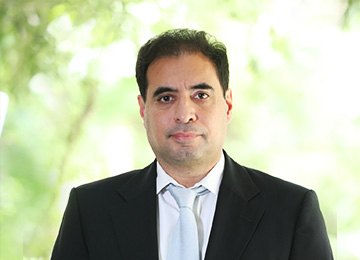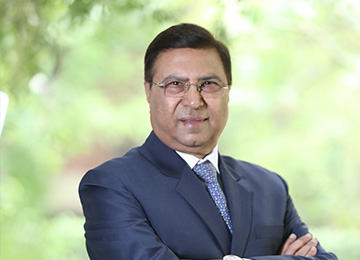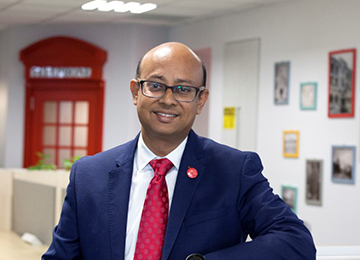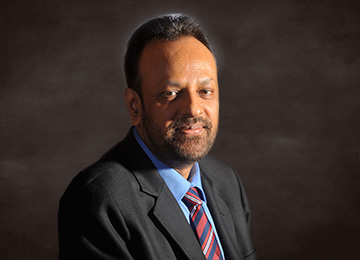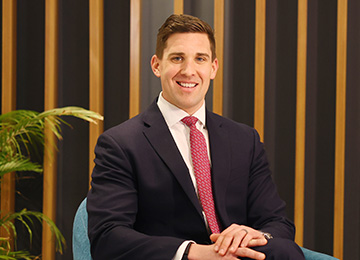 Sumithasri Eranti Venkataramagupta is an international leader with over 25 years of experience in business leadership, technology, consulting and financial services industry. She has held various roles in technology companies - global service portfolio leadership, CXO collaboration, P&L ownership, large account management, business consulting and product development. She possesses multi-cultural experience of living/working in 11 countries including Germany, India and USA.
She believes in building tomorrow's businesses with today's technology with boards playing an important role in the reality of digital disruption.
She also serves as an Independent Director on Board of Schaeffler India Limited and Navi General Insurance Limited and has worked in executive roles in various companies such as SAP, I2 Technologies, Siemens and Verifone.
She has a Masters Degree in Science- Computer Science and Engineering from University of Connecticut, USA and Bachelor's Degree in Engineering- Computer Science from University Visvesvaraya College of Engineering.
She is a yoga practitioner and has obtained a Guinness World Record on 12th April 2021 in category "Longest time to hold the eight angle pose (yoga) (female)".
Lee Callaghan is Aviva plc's General Counsel International Markets and Group Competition Counsel. Prior to this he was the Asia Regional Director and General Counsel for 4 years, based in Singapore. Lee has over 25 years of legal experience in industry. He was called to the Bar in England and worked for 11 years in the UK motor and chemical industries. He has spent the last 13 years at Aviva and was based in Group Legal from 2001 to 2009, during which he supported the Group's expansion into Asia and Europe. In his competition role, Lee has lead on various competition inquiries and market studies and built an internal competition network for response capability across all the jurisdictions in which Aviva operates, together with rolling out the Aviva Competition Guidelines. Lee was part of a team which recently came second in a FT innovation award for instigating virtual competition and European secondments.
He holds a BA in Law, an LLM in Corporate and Commercial law, two post graduate diplomas in specialized law fields (EU law and Competition) and is a qualified Barrister.
Mohit Burman graduated from Richmond College London, in Bachelor of Arts, Business Administration and Economics in May 1989 (Double major: Marketing and General Management) and subsequently completed his Master of Business Administration degree, in December 1993, in Finance from Babson College, Massachusetts, U.S.A.
Mohit started his career with Welbeck Property Partnership London and then joined Dabur Finance Ltd. a company specializing in fund and fee based financial activities, as Senior Manager. He played a pivotal role in expanding the group's financial services business into Asset Management, Life Insurance, General Insurance and Pensions. Aviva life Insurance was set up in 2000 in joint venture with AVIVA, the world's fifth largest insurance group. He also started Universal Sompo General Insurance Company in consortium with Allahabad Bank, Indian Overseas Bank, Karnataka Bank and Sompo of Japan.
He has to his credit the acquisition of one of the largest privately held FMCG companies in India with sales of US$ 35 million called BALSARA HOME PRODUCTS LTD. in 2004. He later played a pivotal role in the acquisition of FEM Pharma for Dabur India Ltd.
He later on went to acquire Punjab Tractors one of the leading Farm equipment manufacturers in India which he eventually sold to Mahindra and Mahindra after turning the company around. He was also the Chairman of Dabur Pharma Ltd, India's largest Oncology base Pharma Company until the strategic sale to Germany's leading pharmaceutical firm Fresenius Kabi.
He has established Elephant India Advisors Pvt. Ltd. which is the advisory firm of Elephant Capital Plc.,UK. Elephant Capital is an AIM listed fund of London Stock Exchange, which is India focused fund for companies requiring growth capital before the IPO stage and Mohit is the Managing Director.
Mohit is currently the Non- Executive Director of Aviva Life Insurance Co. and Director on board of Dabur India Limited , Eveready Industries India Ltd, and various other companies
Pritam Das Narang, Group Director of Dabur India Limited, secured a Bachelors Degree in Commerce from Punjab University, Chandigarh. Mr. Narang completed his Chartered Accountancy from Chandigarh and immediately after qualifying the final examination, joined Punjab Anand Alakaline Batteries, Chandigarh. After a brief stint with the firm, he joined Dabur India Limited as Management Accountant.
He was elevated to the rank of Executive Director on the Board of Dabur India Ltd in 1995. A financial wizard, Mr. Narang has been the trusted professional who has guided the Group through its patches of rough weather. Over the years, he has achieved great laurels for the Group by establishing several new ventures like AVIVA Life Insurance, besides being a key force behind the acquisition of two overseas companies by Dabur India Ltd - HobiKozmetik Group of Turkey and Namaste Laboratories of the YS. Besides, he has also helped establish several overseas manufacturing ventures for Dabur in Nepal, Dubai, Egypt, Nigeria and Bangladesh besides setting up operations in Baddi, Nawai, Siliguri, Jammu and Pant Nagar.
He is a Director on Board for about 13 Companies and is the main link between the Promoters and the Professional Management of Dabur.
He was a member in Finance, Banking, and Taxation Committees in PHD, ASSOCHAM, and FICCI apart from association with sports/club membership. He is a keen Swimmer, ardent book reader and a Golfer. He practices Yoga daily and during free time listens to Music.
Asit Rath is the Chief Executive Officer and Managing Director at Aviva India. He possesses 22 years of versatile experience in the Banking and Insurance Industry across different verticals, such as Operations, Bancassurance Distribution, Digital Transformation and Brand Development.
He was among the top of the talent pool at ICICI Prudential Life Insurance from 2005 to 2019 and made his way up the ranks. Prior to Aviva, he served as the CEO of Prudential Myanmar for 3 years where he set up the first fully digital financial services company in Myanmar.
Suresh Mahalingam has been a dynamic catalyst of change for over thirty years in corporate India. He has extensive experience at senior leadership roles in BFSI & FMCG sectors, where he has consistently demonstrated his ability to build and grow businesses. Suresh's inclusive work style and hands-on approach to leadership has led to his success in setting up and scaling organisations in highly competitive and dynamic environments.
He was formerly engaged as Member – Group Management Council WGC, where he contributed to the formulation and execution plans for establishing WGC as a fully-integrated financial services group with businesses in Lending, Insurance, Asset Management and Strategic Investments. Suresh was also MD & CEO of TATA AIA Life Insurance Company, General Manager HDFC Life and Business Head, ITC. He currently plays the role of advisor to several emerging organisations and is a keynote speaker on multiple platforms.
Suresh completed his Post Graduate Programme in International Management from IMI, India, and completed an advanced Management course from Kellogg School of Management.
Randy is an industry veteran with more than 29 years' experience in the insurance sector with the track records of turning around business and profitability.
Randy joined Aviva in June 2016 and currently he is Regional CEO – Strategic Investments, Asia. He has in past worked with organizations like AXA, MLC Life Asia, Panin Life and Sewu New York Life.
He also holds Directorship in Aviva Cofco Insurance (China), Chairman in Aviva (Vietnam), as well as Aviva Asia Management (Singapore).
Randy holds a Master's degree in Business Administration (MBA) from Golden Gate University, and a Bachelor's degree from Iowa State University in the US. He is also a Certified Financial Planner (CFP), Certified Life Underwriter (CLU), Certified Wealth Manager (CWM), Certified Professional in Life and Health Insurance (CPLHI), as well as a ChFC Charter Holder.
Andrew is the Chief Financial Controller for the Aviva Group, responsible for Performance Management, Financial and Non-Financial External Reporting, Technical Accounting, Tax and Financial Control.
Prior to this role, Andrew was the Chief of Staff to the Group CEO and Chief Strategy Officer for the Group, responsible for strategic execution, transformation and performance management.
Andrew joined Aviva in 2018 as the Group Performance Director responsible for Planning and Performance Management. Andrew is currently a Director across the Group entities and of Aviva Canada.
Before joining Aviva, Andrew worked at Royal Sun Alliance, holding several finance and performance improvement roles. He began his career at PwC where he gained experience in Audit and Corporate Finance.
Andrew is a Fellow Chartered Accountant and is a married father to two young children.
Leadership Team
Mr. Asit Rath
Chief Executive Officer and Managing Director
Asit Rath is the Chief Executive Officer and Managing Director at Aviva India. He possesses 22 years of versatile experience in the Banking and Insurance Industry across different verticals, such as Operations, Bancassurance Distribution, Digital Transformation and Brand Development.
He was among the top of the talent pool at ICICI Prudential Life Insurance from 2005 to 2019 and made his way up the ranks. Prior to Aviva, he served as the CEO of Prudential Myanmar for 3 years where he set up the first fully digital financial services company in Myanmar.
Mr. Kunal Anand
Chief Operations and Customer Services Officer
Kunal Anand is Chief Operations and Customer Services Officer of Aviva India. He is also managing administration function and also provides leadership oversight to Information and Technology function. He brings to the table experience of over 28 years in Insurance and Pension business, gained internationally, in the UK, and within India. Kunal has been with Aviva since November, 2004 and was instrumental in setting up the Bancassurance business at Aviva India. During his stint with Bancassurance, he has provided strategic leadership to the Banca business, managing all the key partnerships for Aviva India.
Ms. Vijayalakshmi Natarajan
Chief Compliance and Risk Officer
Vijayalakshmi Natarajan is the Chief Risk & Compliance Officer at Aviva India. She comes with a rich life insurance experience of 24 years in varying fields of life office operations including technical operations. She has been with Aviva since August 2004 and has discharged several roles right from being the Chief Underwriter of the Company to Director Operations till June 2015. She has contributed to building a resilient positive team that is focused on customer centricity and delivering 'Right' within the framework of regulatory norms balancing between risk based decisions and benchmarking services. Prior to Aviva, she was with SBI Life Insurance Company India Limited and prior to that she was with the Life Insurance Corporation of India where she started her career in the life insurance industry. Vijaya is a Cost Accountant apart from being a Fellow of the Insurance Institute of India and a Fellow of the Academy of Life Underwriting.
Mr. Akhilesh Gupta
Chief Investment Officer
Akhilesh Gupta is the Chief Investment Officer at Aviva India. He has an extensive experience of over 25 years in managing investments in various asset classes such as Equities, Fixed Income, Foreign Exchange & Trade and Structures Finance. His core skills include Asset Allocation, Portfolio Construction, Asset & Liability Management to contribute to economic value & Governance. Akhilesh has already had a successful stint with Aviva India as Associate Director and founding team member from 2002 to 2011. Previously, he has worked as Chief Investment Officer with Reliance Nippon Life Insurance, Dundee Mutual Funds and Cargill India & has a track record of long term compounding of capital. He is a member of NSE – Index Committee and an alumnus of Institute of Management, BHU and IIM-A. He has been credited with the ET – S&P Micropal award for the best performance of Dundee Liquidity Fund for FY 2000.
Ms. Sonali Athalye
Chief Financial Officer
Sonali Athalye is the Chief Financial Officer at Aviva India. She has over two decades of experience in Finance, Compliance and Governance functions, primarily in the Life Insurance industry. She has been a founding member of two Life Insurance joint ventures from the start-up phase. Prior to joining Aviva, Sonali served as Chief Financial Officer at RenewBuy.com. She has also been associated with organizations like Pramerica Life Insurance, Metlife India Insurance Company, Tata AIA Life Insurance, to name a few, in the past.
At Aviva, she is responsible for strategic planning, treasury, managing investor relations and financial performance management. She is a qualified Chartered Accountant.
Mr. Joydev Sengupta
Head of Legal
Joydev Sengupta is Head of Legal at Aviva India. Joydev has joined Aviva India in December 2020. Joydev brings to the table his experience of over 25 years with top law firms in Delhi, and a corporate career with large domestic and MNC financial services entities such as ICICI Bank and GE
Mr. Vinit Kapahi
Head of Marketing
Vinit Kapahi is the Head of Marketing at Aviva India. He has over 22 years of work experience in Marketing and Brand Management and has worked with diverse organizations like Samsung Electronics, General Motors India, LG Electronics and Timex Group. He has been instrumental in driving the brand and communications strategy of the Company. He is a Mechanical Engineer and an MBA from Nottingham Trent University, UK. He is an Alumnus of INSEAD Business School.
Ms. Anaahat Singh
Head of People Function
Anaahat Singh is the Head of People Function at Aviva India. Anaahat is a seasoned professional with about 18 years of rich experience in Human Resources, across diverse industries like Telecom, Banking, NBFCs with brands like HDFC, Muthoot Group, Airtel and Tata. Her most recent stint was within the Startup Ecosystem. She is passionate about Human Resource Transformation and has deep expertise in People Management practices, setting the strategic Human Resource direction, building people competencies, People and Organizational Development Practices. She is a strong believer in upholstering productivity while strengthening the culture of an organization.
Mr. Ajai Kumar Tripathi
Chief and Appointed Actuary
Ajai Kumar Tripathi is the Chief and Appointed Actuary of Aviva India. He has more than two decades of experience in the Actuarial domain across companies like General Insurance Corporation of India (Life Re), Reliance Nippon Life, Life Insurance Corporation of India, Hewitt Associates India Pvt Ltd and Sahara India Life. His previous assignment was with General Insurance Corporation of India, Life Reinsurance Business as an Appointed Actuary.
Ajai has completed Bachelor of Science (Mathematics & Computer Applications), Lucknow University. He is a Fellow member of Institute of Actuaries of India and Institute and Faculty of Actuaries, UK and has qualified for fellowship with Life Insurance as an area of specialization. He is also a fellow member of Insurance Institute of India.
Mr. Vishnu Kumar
Chief Distribution Officer
Mr. Vishnu Kumar is the Chief Distribution Officer at Aviva India. In a career spanning over three decades, he has spearheaded diverse functions from Operations, Customer Service, Business Development and Distribution. A large part of his career rests within the Insurance Industry where he has set up businesses from scratch and has built an impressive growth story. He possesses extensive exposure to both the business and management in the BFSI space. His expertise provides a dynamic and productive direction to the entire distribution team and further strengthens the entire organization's focus on becoming a distribution and growth oriented business.
Ms. Komal Jolly
Company Secretary
Ms. Komal is an experienced Company Secretary with over 15 years of experience, a majority of which is with the Tata Group Companies. She also has experience in statutory and regulatory compliance and Legal Contracting, CSR etc. Komal is a member of the Institute of Company Secretaries of India since 2006 and also has a degree in law, obtained in 2007 from Delhi University. She has also done Master of Commerce from IGNOU.