Online Health Insurance Plans: Why and how is digitization beneficial?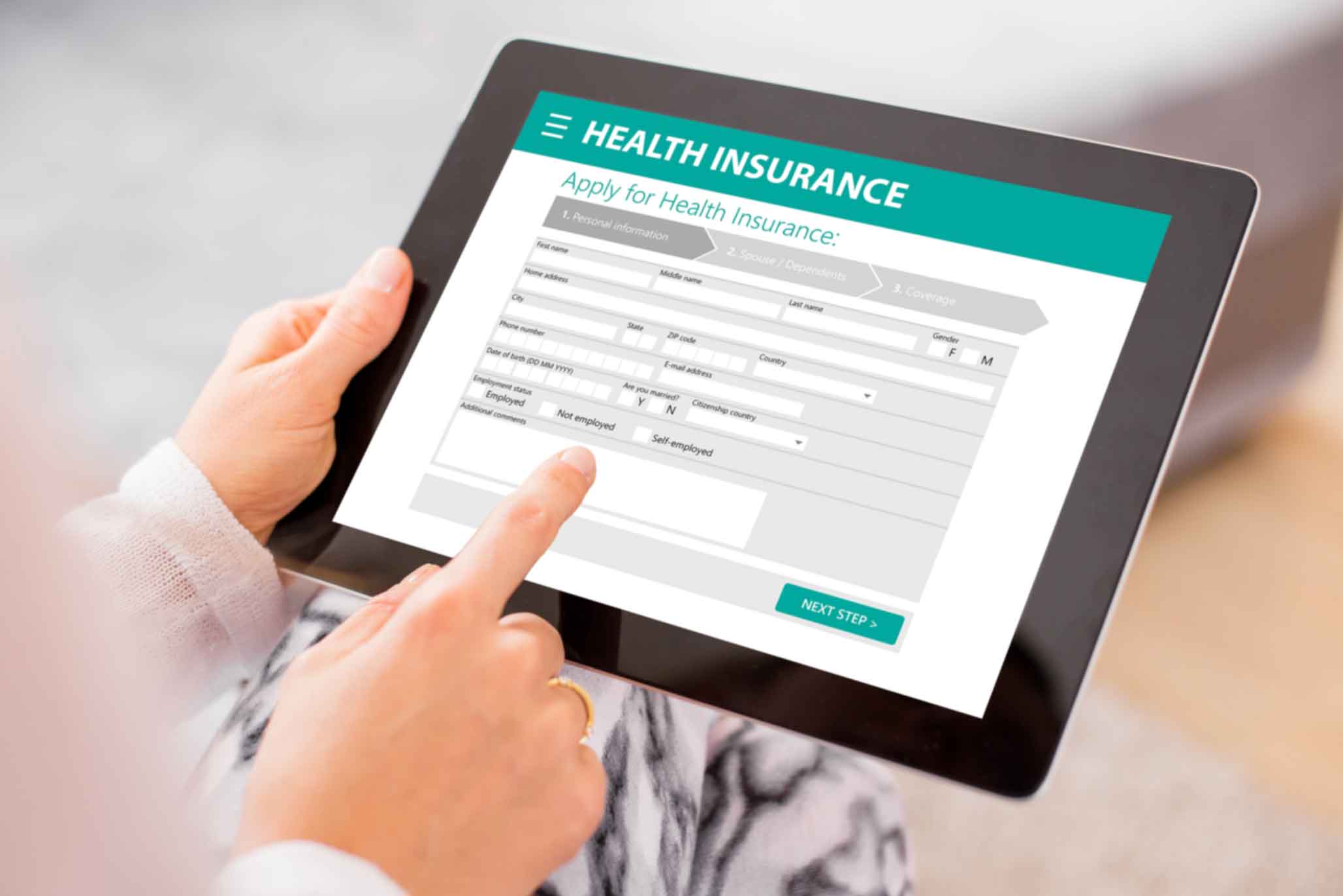 Digitalization has set its footprint in every sector globally. All aspects of your life are looking to establish and engage with their audience via a digital presence. From education to banks, and even your groceries are all available a single click away. If the world is being taken over by this wave of digitalization, then why should the insurance market get left behind?
According to 77% of medium enterprise owners, a digital presence helps with customer acquisition. Digitalization has been nothing short of a modern Industrial Revolution. Digitalization has increased the productivity of technical professionals by a whopping 45-50% with the help of automation of knowledge. As of late, the insurance industry is getting intensely impacted by the penetration of digitalization, making it easier than ever to find and invest in your future by seeking simple steps towards availing insurance.
Health Insurance has become a necessity in this day and age, where the cost of medical facilities are going through the roof. Six years ago, it was a cumbersome job to attain health insurance. There were so many middlemen involved, and each of them had a different story to tell you. Weighing in all the options, and going through incessant paperwork,and finally acquiring the health insurance you wanted, would be nothing short of conquering the world.
From following an agent driven model, insurance companies today are going through digital metamorphosis in order to optimize the end-to-end customer experience. There's a forward movement in the insurance sector, and customers are nothing short of delighted that insurance companies are hopping onto the train of digitization.
Digitization helps insurers expand and leverage low-cost digital distribution channels for sales and service, which eventually establishes their position in the market. The development of the digital era in the field of insurance has a number of benefits, in addition to increased productivity and speed. Some of them are as follows:
Minimal intermediary intervention
In order to get a slight taste of the kind of arduous task it was to acquire insurance, ask anyone who adulted in the pre-internet era. They will most likely tell you about getting insurance via agents. Door-to-door salesmen were not as trustworthy, so they availed it from a family friend, or a connection. Even the idea of exploring multiple health insurance policies through people selling them seems alien, and uncomfortable, now.
With insurers going digital with their services, the intervention of agents has become minimal. Today, all prominent insurers have made provisions online, whereby you can find the policy that suits you perfectly. A number of insurance aggregators list full plans for each health insurance policy. The plan that you decide on can be availed by filling up a simple online proposal form, and paying the applicable premium amount. The information is then directly fed in the database of the insurer, with no intermediary involved. As the insurer saves on agent commission as a result of digitalization, you are offered a lower premium.
Round the clock availability
By eliminating the middlemen, now a potential customer does not have to shift from their routine, and check the availability of agents, disrupting their schedule. Chatbots are available round the clock, are precise and fast when compared to a human customer service executive. Through the combination of artificial intelligence with machine learning and analytics, chatbots have been designed to interact with customers and solve their queries, and answer their questions. Additionally, chatbots are particularly helpful as they provide great recommendations, tailored solely for the customer that they interact with.
The digitization of human communication has made the process of getting health insurance effortless and fast. Aviva in this regard has digitized its Health Insurance plans making it easy to make a quick investment online, which means the security of your health is just a few clicks away!
Run! It's mis-selling!
Nothing makes a customer lose faith in insurers quicker than mis-selling of insurance products. Weakend confidence is not only bad for business, but can prove heavy on the pocket if proved that the insurer was mis-selling a product to its customers.
Digitization has curbed the chances of such an occurrence, making it a great experience for both the insurer and the client. Not only that, going digital has put companies on a pedestal where they can be criticised and judged. If you scroll through the customer reviews of health insurance providers, you will get a better idea of the idea of the kind of service that you are signing yourself up for. On social media you can always have the option of speaking to an expert, and get an unbiased opinion, a better understanding of the kind of product that would fit your needs best.
Your life in terms of data
Digitization gives insurers access to crucial data, and massive insights into your life. All that data can be a true reflection of what kind of an insurance would suit you best. Your lifestyle can come handy while purchasing a new policy or renewing a current one. An illustration of how it might work is such- through smartwatches and mobiles, health insurers will be able to capture crucial metrics of your daily activities and point out areas which need attention.
Subsequently, you get vial stats of your health, and essentially take corrective measures, if required. Additionally, you can be rewarded for adopting healthy and responsible behavior when it comes to lifestyle in the form of lower premiums or a higher sum insured.
Settlements in a giffy
Digital exchange of data on cloud-based platforms hastens the processing and settlement of claims. On initiating a claim digitally, you can fill the claims settlement form online, attach the relevant document(s) and send it within seconds to your insurer. In the case of unforeseen hospitalization, the digital route allows you to settle the health insurance claims quickly. Digitization has been proved to be a game changer, both for the insurance sector and their potential customers. According to a survey conducted by Business Today, by 2020, digital insurance will grow by 2,000 per cent from its current state.
Well we are definitely on the path of a greater digitized ecosystem, and Aviva at the core of its values believes in being 'Digital First' with a wide array of insurance solutions available online for the customers. In a constantly developing online world, we are here to re-invent and keep getting better!
Apr 7/19
Related Articles:
How to Choose the Best Health Insurance Plan
Let's get you up and running! 5 health tips for working professionals
Heart Day: Show some heart to your heart, oh workaholics!
Leave a Reply