Aviva India Street to School Program
We, at Aviva India, constantly work to fulfil our brand promise of understanding the dreams and aspirations of young India. At the same time, we recognise education as the right of every child - the right to a strong foundation that enables them to escape the vicious circle of ignorance, disease and poverty. Thus our Corporate Social Responsibility initiative focuses on empowering underprivileged children through education, thus giving them the opportunity to leverage their full potential.
Aviva India and Arpana Trust

Arpana Trust is a charitable organization that works towards the upliftment of street children in slum rehabilitated settlements. They found out that due to high student teacher ratio and lack of guidance, most slum children drop out of Government Schools. To ensure that children of disadvantaged families are educated, in 2002, Arpana set up a tuition support program in the Molarbund slum resettlement colonies of South Delhi. Arpana's main objective is to keep these children in mainstream schooling and nurture their untapped potential.
In 2005, Aviva India in partnership with the Arpana Trust launched the Aviva Arpana Balvatika – a centre for children below 5 years of age. These children are provided with primary education and mid-day meals. The pre-school functions in Molarbund, near the Delhi-Faridabad border. Within the first year of its inception, 300 children were enrolled at the Aviva Arpana Balvatika. In 14 years, over 5000 students have been enrolled and are taught English, Math, Hindi and General Knowledge.
Scope of Activities
English, Math, Hindi & GK Classes
Drawing & Creative Classes
Action Song & Dance
Skits & Storytelling
Health Check Ups
Mid Day Meals
In 2017, Aviva initiated the digital first philosophy at Arpana Trust by acquiring more computers for their Computer Lab. The children at the Trust are provided with computer classes in a bid to help them move with the times. Aviva India's Leadership Team is also closely associated with the Arpana Trust and many employees visit the Arpana Trust for workshops and health camps.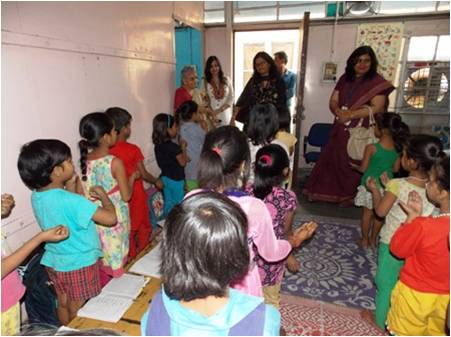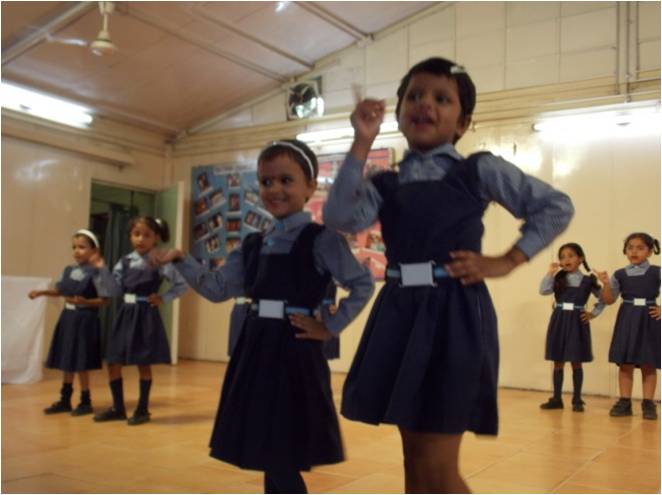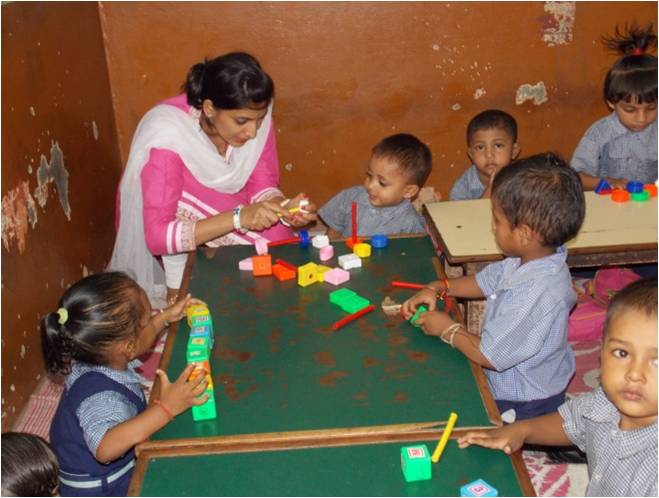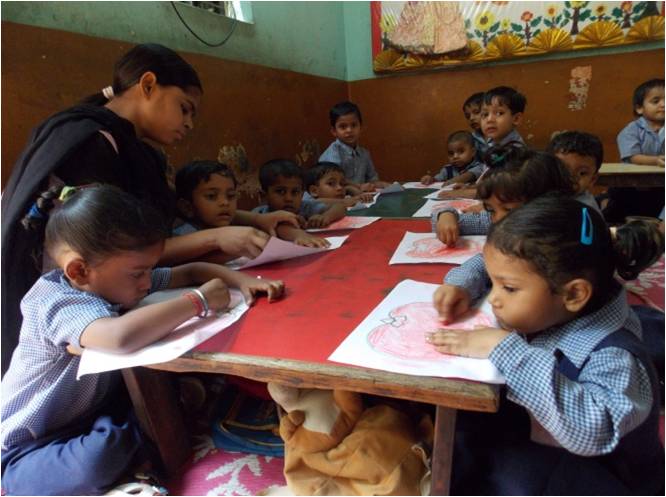 To know more about Arpana Trust, click here