Street to School
We, at Aviva India, aim to fulfil our brand promise by improving the lives of underprivileged children. Our Corporate Social Responsibility initiatives focus on empowering underprivileged children through education. We recognise education as the right of every child - the right to a strong foundation that enables them to escape the vicious circle of ignorance, disease and poverty.
Moreover, since the Aviva India Brand stands for understanding the dreams and aspirations of young India, our CSR programme aims fulfilling the brand promise by improving the lives of underprivileged children and helping them to develop their full potential.
In our endeavour towards educating the underprivileged, we have several partners who believe in the same philosophy.
Aviva India and Arpana Trust

Arpana Trust is a charitable organization which works towards the upliftment of street children in slum rehabilitated settlements. In 2005, Aviva India in partnership with the Arpana Trust launched the Arpana Aviva Balvatika – a centre for children below 5 years of age. These children are provided with primary education and mid-day meals. The pre-school functions in Molarbund, near the Delhi-Faridabad border. Within the first year of its inception, 300 children were enrolled at the Aviva Arpana Balvatika. In nine years, 4100 students have been enrolled at the institution. The children at the Arpana Aviva Balvatika are taught basic English, Math, Hindi and General Knowledge.
Over the years, we have strengthened our association with the Arpana Trust by expanding the number of projects. We now provide Tuition Support to over 500 students in classes 1 to 5 at the Arpana Trust. The tuition classes focus on the school curriculum, ensuring that the children are up to the mark in their studies.
Since 2015, we have been funding English Speaking and Writing Classes for students as well as teachers at the Arpana Trust. The methodologies under the English teaching programme, Maxx English, are formulated from the British Council and Stanford Research Institute.
Early in 2017, we initiated the digital first philosophy at Arpana Trust by acquiring more computers for their Computer Lab. The children at the Trust are provided with computer classes in a bid to help them move with the times.
Along with the sponsoring these projects, we are also involved in several engagement activities with the Arpana Trust. Aviva India's employees are provided with three days of leave per year for volunteer work. Many employees visit the Arpana Trust for workshops and health camps. Aviva India's Leadership Team is also closely associated with the Arpana Trust.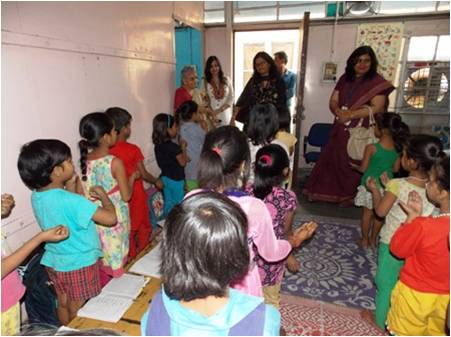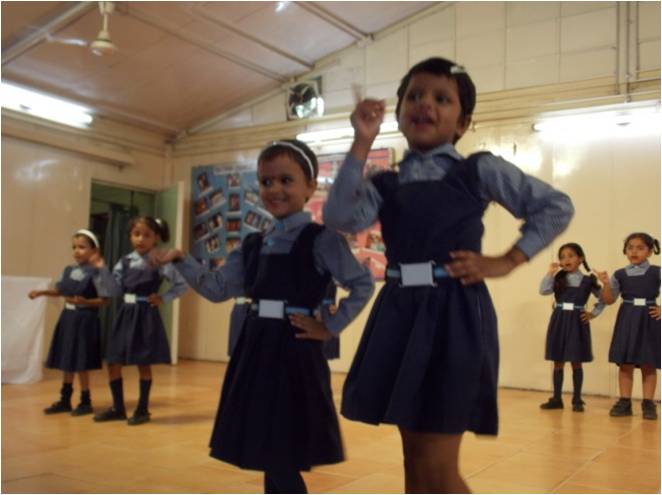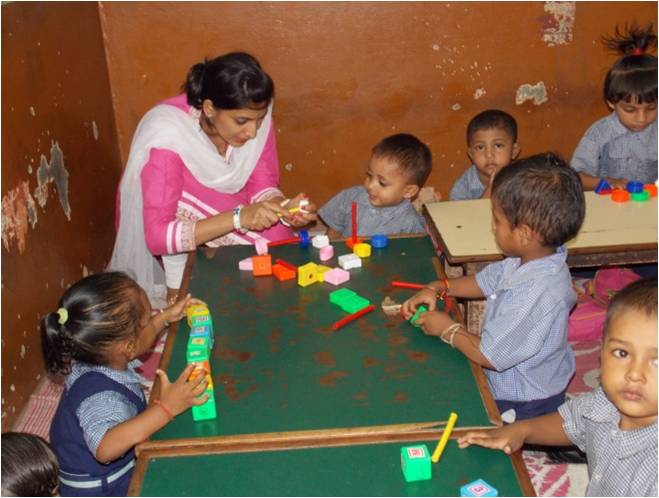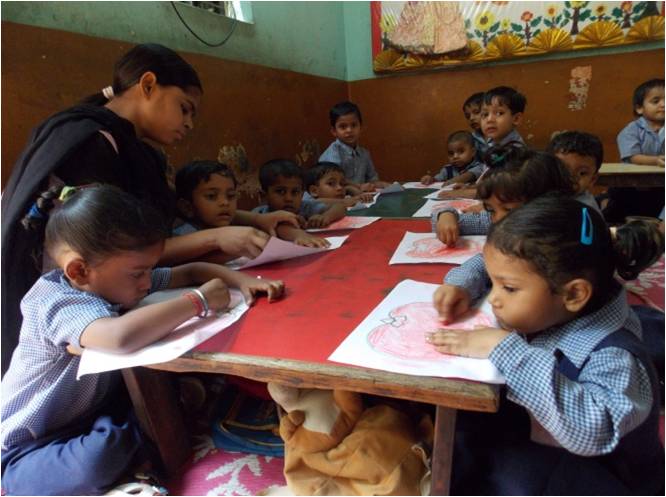 Aviva India and Charities Aid Foundation India
CAF India is a registered charitable trust set up in 1998 to provide strategic and management support to corporates, individuals and NGOs with an aim to ensure greater impact of their philanthropic and CSR investments. It is a leading international not-for-profit organization, which works to make giving more effective and charities more successful. CAF India is part of an international network with offices in nine countries, including Australia, Brazil, Canada, India, Russia, South Africa and the United States of America and distributes funds to over 90 countries around the world.
In 2016, we joined hands with CAF India to further enhance our Street to School Program. The Bachpan ki Udaan project aims to provide an early learning opportunity to children from poor economic backgrounds to strengthen their cognitive skills, so as to influence their learning outcome in the later years. We have adopted an on-going village primary school in rural Gurgaon in association with CAF. The target is the group of pre-primary children (3-8 years) from the villages in the catchment area of the school. These children are contacted through community visits and encouraged to enrol in the school and continue their educational journey. The major thrust of the project is to train the community teachers and volunteers and to enable them to become the backbone of this project.
The objectives of our joint project are:
To provide learning and infrastructure facilities to 100 pre-primary children of poor economic background for enhancing their cognitive skills
To provide learning facilities to drop out students from low economic background to mainstream them into the system
To build skills of teachers and volunteers on early childhood development, early education skills to enhance the quality of education
Some activities within the scope of this project include community home visits to sensitize parents on the need to send their children to school, conducting need assessments for children to identify their learning needs, conducting regular activities, such as drawing, painting and engaging children in interactive sessions on storytelling, games, and art & crafts.
In order to develop their motor and cognitive skills, blocks and other learning materials such as puzzles, clay etc are provided with the right mix of activities to enhance hand and eye coordination. The children are introduced to healthy practices, such as hand washing, basic body hygiene through interactive dialogues. Teachers are provided with basic and refresher trainings on early childhood development with the focus on addressing individual needs based on their age and pace.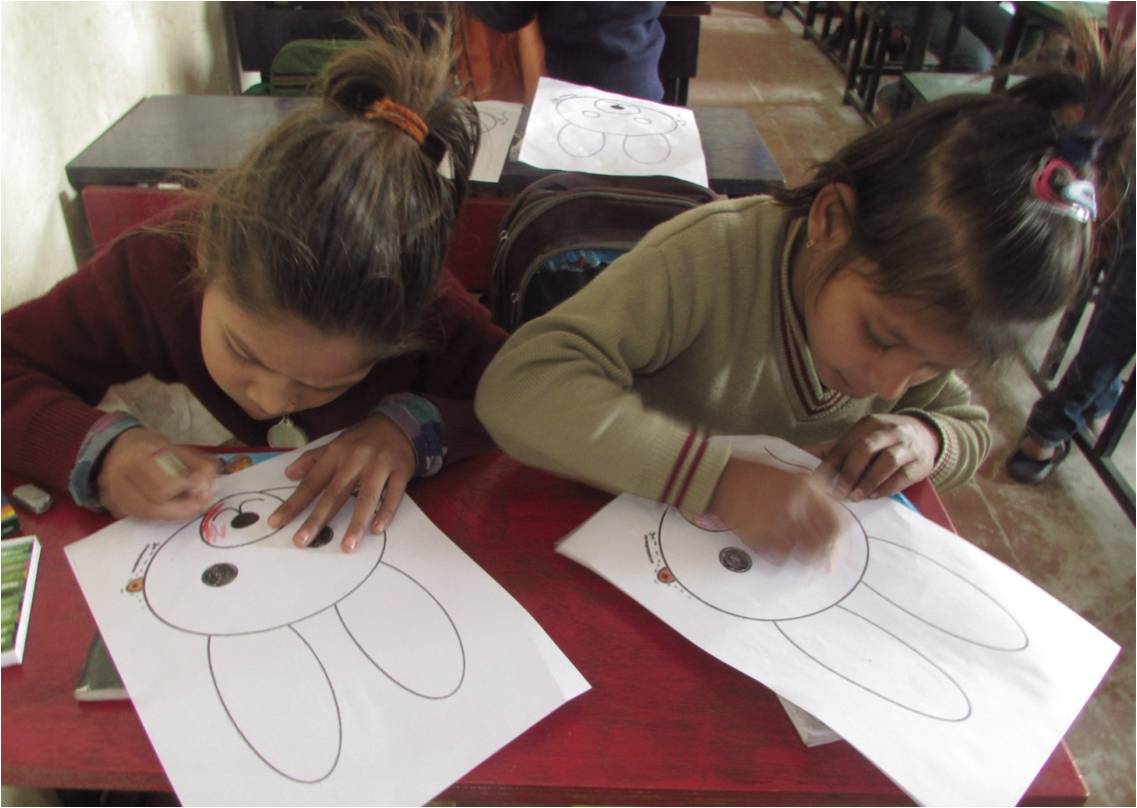 Aviva India and Katha
Katha's work spans the literacy to literature continuum when it started in 1988 as a magazine for children from the underserved communities. By seamlessly connecting grassroots work in education and urban resurgence, Katha brings children living in poverty into reading and quality education. Over the past 28 years, through its many programmes, Katha has helped over 900,000 children help themselves out of poverty, trained 21,500 of them in IT and taught 90,000 women in income-generation and social activism skills.
In 2016, we collaborated with Katha for the sponsorship of a Phulwadi that caters to 36 children with special needs (29 special children & 7 differently abled children). The objective of the partnership is to make learning more fun and relevant for these special children, with the main aim to improve their learning ability and comprehension. This project also aims to develop other co-curricular activities for optimal development of learners with special needs.
Some of the key activities of our joint project include:
Participation in the Special Olympics in Delhi
Participation in the Inter Special School Ability Utsav
Participation in a special run on World Disability Day
Special Speech & Occupational Therapies for children
Quilling workshops
Parent Teacher workshops