What are Unit Linked Insurance Plans (ULIPs)?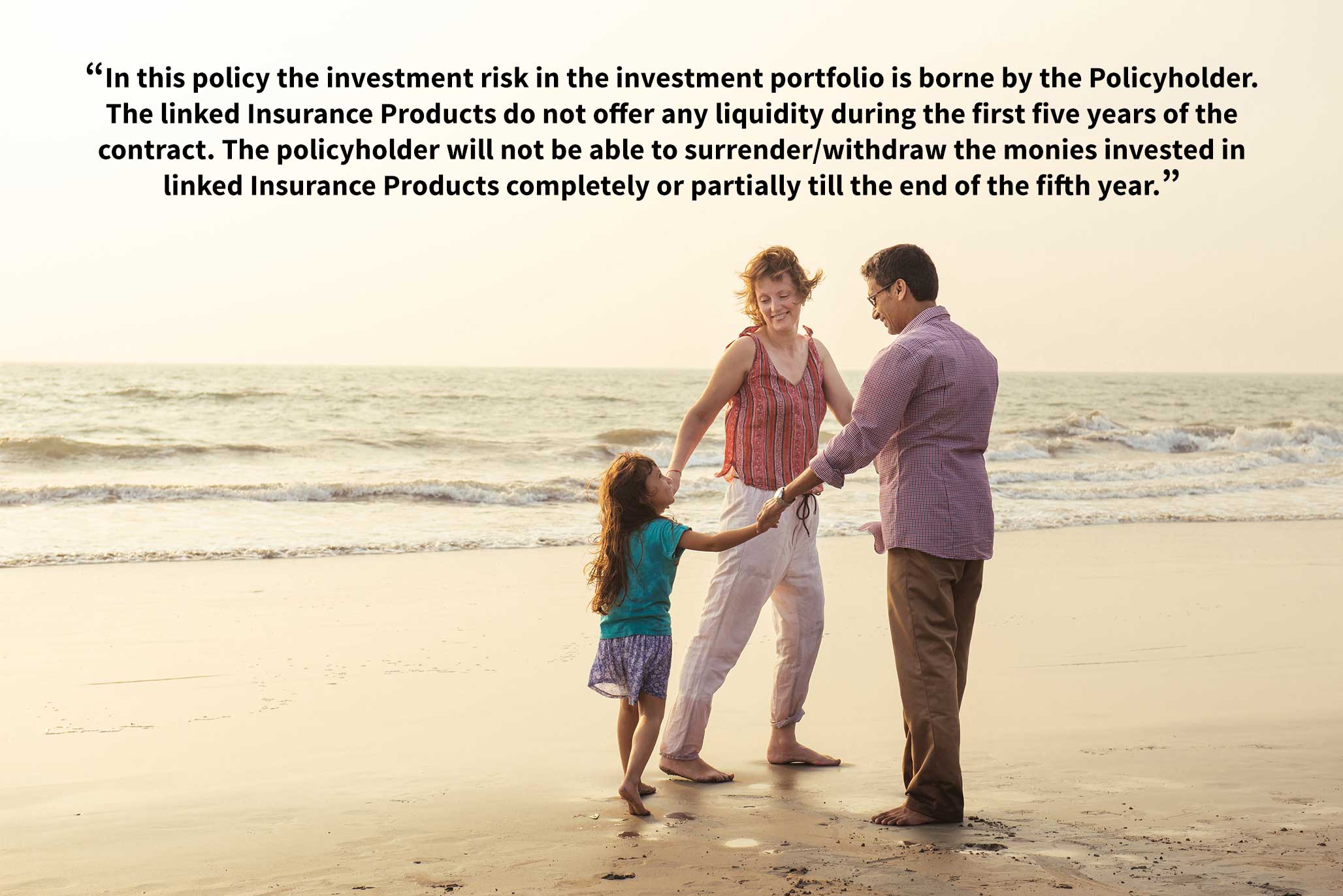 What are ULIPs?
ULIP is a unique investment vehicle that seamlessly combines the benefits of an insurance policy with a market-linked investment. They are essentially a wealth-creating tool that can help you fulfill your financial goals keeping in mind a medium to long-term horizon. The premium paid for a ULIP is divided into two components; one part goes towards life coverage while the balance proportion is allocated towards investment in instruments such as equities and bonds (in accordance with the stated mandate). Accordingly, ULIPs are known to provide you with both protection as well as steady savings combined with the flexibility to invest in either an equity or a debt based fund portfolio depending on your risk appetite.
Key Highlights
Under ULIPs, you are allotted units by the insurance company while NAV (net asset value) is declared on a daily basis. However, it must be pointed out that the investment risks in ULIPs will have to be borne by you, the policyholder, and not by the insurance company.
If you're unhappy or for whatever reasons, you are handed a choice of transferring your money from one fund to another. This process is known as switching. Switching is helpful especially during falling markets as you can switch your fund allocation from an equity based fund to a debt based fund when the markets are not doing well or vice versa based on the market trends. Additionally, you are also allowed to invest an additional amount of money over and above the regular premium that they are paying. This is known as a top-up.
ULIPs are divided into two types; Type 1 ULIPs and Type 2 ULIPs. In case you happen to meet with an unfortunate death, Type 1 ULIPs provide your dependents, a higher of either the Sum Assured (insurance cover) or the Fund Value (the value of the investments). However, under Type 2 ULIPs, your dependents will be provided with both, the Sum Assured as well as the Fund Value at the occurrence of this event. Hence, It goes without saying that the cost for insurance in case you opt for a Type 2 ULIP tends to be relatively higher as well.
Accordingly, a certain proportion of the premium is deducted by the insurer on account of premium allocation charges and mortality (cost of risk cover) expenses. The remaining premium minus the deductions will be invested in the funds chosen by you, the policyholder.
The insurer then allots units to the various funds as per your preference. Investors can choose to invest in equity, debt, or hybrid through ULIPs. Under an Equity fund your money will be invested into stocks while in a Debt fund your money will be invested into bonds, government securities, etc. A Hybrid or a Balanced Fund, on the other hand, is basically a combination of Equity and Debt. These funds are managed by a team of professional and experienced fund managers working with the insurance companies. Every time a premium is paid, the insurer allocates equivalent units out of that premium after making the necessary deductions to you, the policyholder.
The sum assured, payable in the event something untoward were to happen to you is equivalent to a multiple of the annual premium, generally 10 times of the annual premium in case of a regular policy or 1.25 times in case of a single premium policy. Moreover, at the time of maturity, the units are redeemed and an equivalent amount is returned to you, the policyholder. However, in case you were to meet with a premature or untimely demise, your beneficiaries will stand to receive the claim benefit amount based on the product specifications.
Lock-in periods are applicable to all tax saving investments and ULIPs are no different. Right from the starting date of the policy, ULIPs have a lock-in period of 5 years which means that you are allowed to withdraw your money only after completion of 5 years. Moreover, even if you choose to discontinue paying your premium before 5 years, you are entitled to receive your pay-out only after 5 years.
Benefits of Investing in ULIP's
ULIPs offers a high level of flexibility when it comes to choosing fund options, change in life cover, and option of riders. ULIPs give you the freedom to decide where you would like to invest your money and makes it easy for a policyholder to switch from one investment variant to the other as per the market conditions between equity, debt and balanced fund options.
Through top-ups, you can even increase your investment portfolio to make the most of investment opportunities due to any change in the markets. This way, you can actively monitor your investments and maximize your returns.
ULIPs are designed to address key long-term financial goals such as buying a house, funding your child's education, buying a new car etc. as it helps you in building a sizeable corpus in a disciplined manner. Thanks to the power of compounding, ULIPs provide much higher rates of return. Moreover, when you invest for the long-term, it is possible to absorb the market risks as well as your money grows faster over a longer time horizon.
In case of emergencies or unforeseen future events, ULIPs allow you to partially withdraw money from your Unit Linked account, but only after a period of 5 years from the inception date. The best part about these withdrawals is that they provide tax benefits. Further, if you are looking for a loan against security, then you can use ULIPs to receive a certain percentage of the value of the fund, generally not exceeding 50 per cent, as a loan.
ULIPs offer not only provide life cover along with great returns but also provides you with dual tax benefits. For premiums paid, ULIPs are exempt up to Rs. 1,50,000 under section 80C of the Income Tax Act, 1961. Additionally, all payouts received at the time of maturity are exempt as well under Section 10(10D) of the Income Tax Act, 1961*
*Taxes are subject to change as per tax laws
AN Jan 3/19
Leave a Reply