Valentine's Day Gifting Ideas for couples who break stereotypes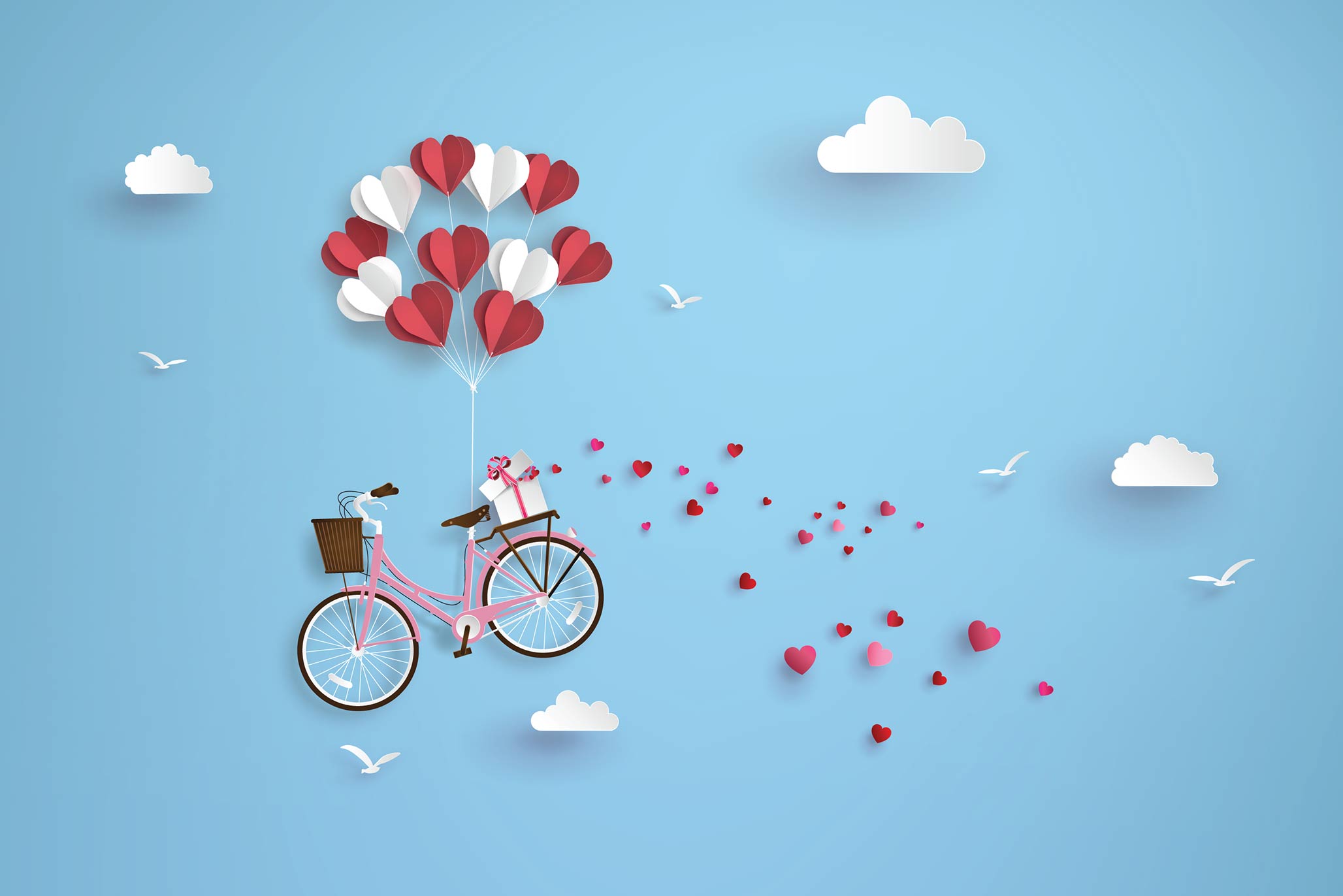 Getting married in the 20s and having children by the 30s is what most Indian couples used to follow till a decade ago. But now, family trends in India are changing, and couples are smashing stereotypes like never before. They are relaxed, they are more inclined to chasing their dreams, they are not in a hurry to settle down, get married or raise kids.
They are modern, they are carefree and above all not dependent on each other for their needs. A male partner may be an excellent cook, and a female partner may be the better financial manager. So, what would be the best Valentine's Day gift for such couples? A bouquet of roses and a cake? Nah! The ideology of couples has changed dramatically, and so are the gift ideas. Maybe a planned romantic trip would make them gladder than a jewelry piece. What say?
Valentine's Day Gifts of HIM or Valentine's Day Gifts for HER?
Gadgets of him and jewelry for her! That's what most gifting ideas articles will tell you. However, as couples who break stereotypes, your gift should also reflect who you are. So instead of searching the biased lists of "Valentine's Day Gifts of HIM" and "Valentine's Day Gifts for HER," go choose gifts your style and don't let anyone tell you what suits your gender.
Maybe this list of Valentine's day gift ideas will come in handy!
1.Adventure tour packages
You and your partner love feeling the thrill in your nerves. A relaxed, quiet trip is not something that pleases you both. Instead, you like to explore beyond your comfort zones! If this sounds like you, an adventure tour package would be the best thing you can gift to your partner this Valentine's Day. Visit a destination, full of beauty, charm and a promising dose of adrenaline. It makes you and your partner realize where you truly belong.
2.An insurance plan for his/her heart
Lifestyle conditions (arise due to poor diet, smoking, sedentary lifestyle, alcohol and drugs) is now the account for 53% deaths and disabilities in the developing world – taking 31 million lives a year. – The Telegraph, March 2018
Modern office jobs, and fast paced life has been ruining our physical and mental health. Stress, smoke breaks, junk food, sleep deprivation, and lack of physical activity have been taking a heavy toll on your heart, beyond irreparable measures. Your biological age has nothing to do with the age of our heart. You may be in your 20s, but you might not be that young at heart. As India has distinctly become the heart capital of the world, it is time to take care of yours as well as your partner's heart. Fortunately, we have Aviva Heart Care - an innovative and caring insurance plan, dedicated to heart. It is non linked, non-participating health insurance plan that covers you and your spouse. It means a single plan takes care of two hearts and covers 19 heart conditions and helps cover the cost of treatment, and other associated expenditures. Now, your significant other's heart is not only hitched to you but also insured!
3.Gadgets for tech lovers
In the tech-savvy world, you can never go wrong with a tech gadget, especially if your partner loves them. The best part – you have millions of choices available to get spoilt. From best designer headphones to smartwatches, there is an array of most stylish tech gifts to gift your significant other. Believe us s/he would be happier than ever.
4.Pets for animal lovers
A pet is a lot of responsibility, but if your partner is a die-hard animal lover, there couldn't be a more appropriate gift. It is said that few things can compare the innocence and cuteness of a pet. Yes, they say it right! This is definitely something that will melt your partner's heart and remind they your love whenever they would spend time with the pet.
5.Investment as a gift
This Valentine Day, give a gift to your partner that 'keeps on giving' in the future. Investment products are one of the most thoughtful gifts, and there are so many ways. You can invest in the form of a mutual fund for your partner or start a monthly SIP. You can also invest in a ULIP plan that offers high and secured returns in the future. No matter, what you choose investment gifts are a great way to ensure that your partner receives a meaningful gift that will increase in value with time. In fact, investment is one of the indispensable parts of the financial planning for married couples who are starting a new chapter in their lives. Marriage brings sacred thread of love along with a new set of financial responsibilities and obligations and we hope that you stay prepared for that.
6.Cooking class
If your mate is crazy about food and a gourmet lover, this must be on your list. Cooking classes make a fantastic gift for any couple who is a foodie and enjoy culinary arts. It is also a thoughtful gift for your companion if s/he is in dire need to master the basic skills of cooking. A cooking class as a gift is guaranteed to earn you some major brownie points, maybe even a brownie. From sushi making workshops to cocktail masterclass, you can sharpen up your skills in the kitchen. Maybe you can join the classes and amaze your partner on Valentine's Day with his/her favorite dishes.
7.Couple gym membership packages
It is a well-known fact that our lives have become more sedentary than ever. A nine-hour job, junk food, and hypertension are a few out of multiple factors that are eating away our health. Want to keep you and your partner healthy? Gift them a gym membership this year. It is one of the best gifts your partner will receive. A gym membership not only given them access to a gym, but you contribute to improving his/her health. As a bonus, you will have quality time to spend with them. You can enjoy each other's company while breaking a sweat doing your favorite activity.
Selecting the perfect gift for a loved one should not be time-consuming, and frustrating. As you are already smashing stereotypes, why not think of a unique Valentine's Day gift, your companion will really appreciate. This year, give a gift that brings a volume of happiness, health and wealth for you both. Happy gifting!
Aviva Heart Care (UIN 122N113V01)
AN Feb 10/19
Leave a Reply