Fulfil the important milestones of your family with Aviva Nivesh Bima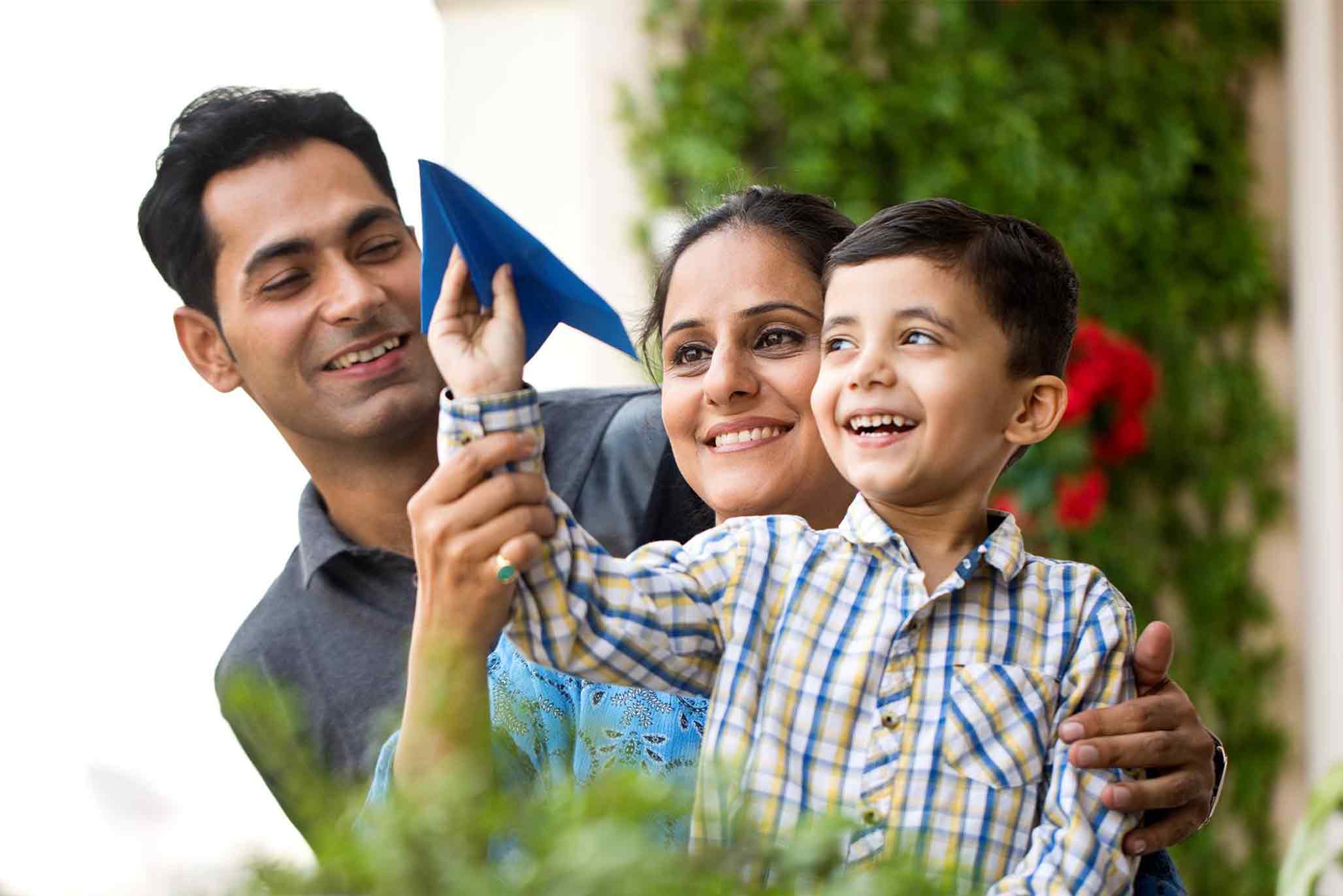 There are different financial goals that every individual has. Some want money for buying a new car, while others want to give their homes a much-needed makeover. Take the instance of Atul, for example. Atul, a father of a 1-year-old daughter, wanted to plan for his financial goals and was looking for suitable investment avenues. That's when his close friend, Abhinav, suggested to him Aviva Nivesh Bima. Atul was hesitant in investing in a long-term policy when Abhinav cleared away his doubts, and Atul bought a 20-year policy.
What did Abhivan say to win Atul over? Let's explore –
Aviva Nivesh Bima – a suitable money back policy
For starters, Abhinav explained to Atul what Aviva Nivesh Bima was all about. A guaranteed money back policy, Aviva Nivesh Bima gave Atul the liquidity of money back benefits for meeting his life's important milestones, provided all due premiums are paid. The added advantage of life insurance protection was all the knowledge that Atul needed to invest in the plan.
How did Aviva Nivesh Bima fulfil Atul's needs?
Aviva Nivesh Bima is a money-back policy wherein you decide the premium you want to pay. The guaranteed death sum assured and maturity sum assured are determined based on that. After that, 10% of the maturity sum assured is paid back as money back benefit. The rest is paid on maturity.
Atul invested Rs.2.5 lakhs as the premium and chose a term of 20 years. His plan details were as follows –
Atul's age – 35 years
Policy term – 20 years
Premium paying term – 15 years
Death sum assured – Rs.27.5 lakhs
Maturity sum assured – Rs.60,59,750
Money-back benefits – Rs.6,05,975 received after every 5 years
Atul received Rs.6,05,975 at the end of the fifth policy year. With the money that he got, he bought a new car for the family.
After that, at the end of the 10th policy year, another money back benefit of Rs.6,05,975 was paid, which Atul used to go on an international family vacation.
Atul's third money back benefit of Rs. 6,05,975, which he received at the end of the 15th policy year, was used to get his daughter to pursue higher education abroad.
Lastly, when the plan matured, Atul got a lump sum benefit of Rs.42,41,825. Being more than 55 years old, Atul set aside this corpus towards his retirement fund and invested in a retirement scheme.
So, a single Aviva Nivesh Bima policy took care of multiple milestones that Atul and his family had, giving them financial assistance whenever they needed it.
What Aviva Nivesh Bima offers you?
Like Atul, you can also use the money-back benefits promised under Aviva Nivesh Bima to fulfil your family's needs and essential milestones. Moreover, there are other benefits too which the plan offers. These benefits include the following –
A comprehensive scope of protection
In a life insurance policy; the degree of protection makes a plan good or bad. Thanks to the coverage offered by Aviva Nivesh Bima, there is no shortage of security that you can avail of. The death benefit is eleven times the premium and remains undisturbed even after you receive money back benefits. So, even if you have received all the promised money back benefits, the entire death sum assured would be paid in the case of death during the policy term. In Atul's case, if he died in the 17th policy year, after receiving all three money back pay-outs, his family would still get Rs.27.5 lakhs as the death benefit.
Aviva Nivesh Bima, thus, provides a lump sum death benefit, irrespective of the money-back benefits already paid and offers full coverage.
Secondly, you have the option of enhancing the scope of cover. Aviva Nivesh Bima offers the accidental death benefit rider, which you can add to your basic policy at an additional cost. This rider, when added, gives you extra coverage in the case of accidental death. You either receive the sum assured or Rs.30 lakhs, whichever is lower, as an added benefit in the case of accidental death. Thus, the death benefit increases, giving your family the financial aid that they need.
Guaranteed pay-outs
The beauty of Aviva Nivesh Bima is the pay-out guarantee that the plan offers, provided all due premiums are paid. Even if the market turns volatile or crashes, your savings stay protected. You get guaranteed amounts as money back pay-outs in the case of premature death or on maturity. Your savings are, thus, protected against the fluctuations in the market, and you can create a secured corpus for your needs.
Saving on taxes
Imagine creating a corpus that does not attract tax! Aviva Nivesh Bima does that. The premiums are allowed as tax-free deductions, up to Rs.1.5 lakhs, so that you invest and save tax.
Secondly, the money-back benefits and the maturity amount are also entirely free from tax. You, thus, get incomes that are tax-free so that you can fulfil your needs without having to worry about the taxman.
*Tax Benefits are as per the existing Tax Laws which are subject to change
Like Atul, you can also use Aviva Nivesh Bima to plan and meet your financial goals. The plan allows life insurance protection, liquidity, and the promise of a lump sum maturity benefit, all of which can help you plan your finances in advance. So, don't keep your family waiting. Instead, make your savings liquid and enjoy every milestone of your life.
Aviva Nivesh Bima- A Non-Linked Non-Participating Individual Savings Life Insurance Plan
AN May 49/21
Leave a Reply