What are ULIPs and how to choose the right one?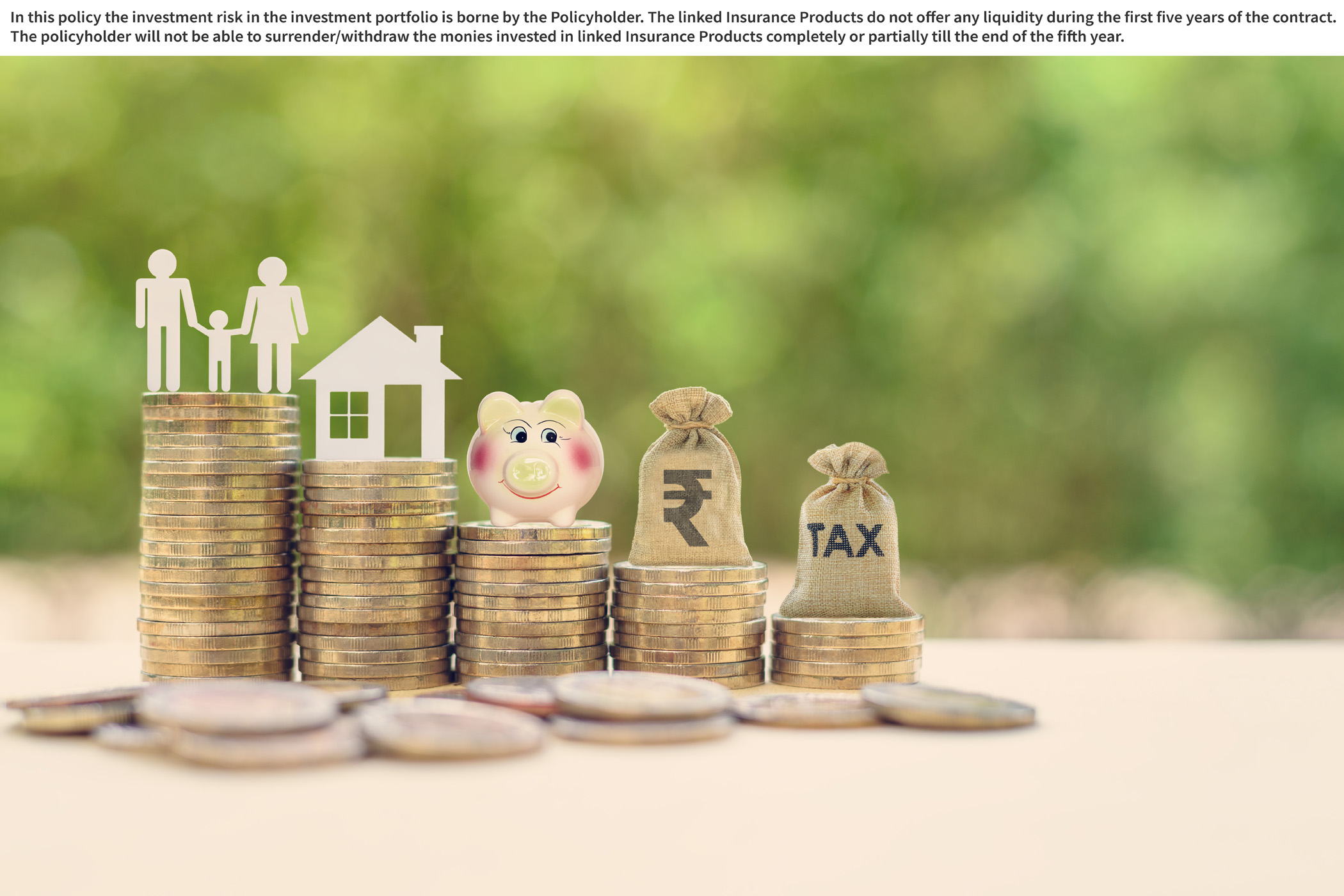 Investment and insurance are two of the most important aspects of any financial plan. While investments allow you to grow your assets and expand your financial portfolio, insurance protects you from risks arising through unforeseen circumstances. While there are plethora of investment avenues, today, even the insurance sector has grown to extend various options such as life insurance, health insurance, motor insurance and more.
Any financial plan is incomplete without either of the two instruments. In such a scenario, a financial product that combines the features and benefits of investments and insurance may be a good option to explore. One such financial product is the Unit Linked Insurance Plan (ULIP).
In this blog, we will explore all you need to know about ULIPs, how they work and how you can find a plan that suits your best.
What is ULIP and how it works?
ULIP is a financial tool that combines the objective of wealth growth and insurance coverage.
The first step is selecting a ULIP based on your needs, income levels and preferred extent of coverage.
After this, you can choose how you pay your premium – monthly, quarterly or yearly – based on your convenience and per the chosen plan's stipulations. You can also pay your contribution in lump sums or recurring instalments.
From the premium thus paid, one part of the total amount is dedicated to buying you a life insurance policy.
The remaining part, which is also usually the larger part of the premium amount, is invested in the stock market. Here it is invested in the form of equity, debt, or hybrid funds based on your preference, risk tolerance and financial capabilities.
How the money is invested, and the state of the market will determine your returns. This, in turn, underlines the value of your policy. Your chances of higher returns are traditionally determined by how long you hold onto the policy, the state of the economy and the inherent reward capabilities of the asset classes you have invested in.
In the event of the policyholder's death, while the plan is in tenure, the nominee mentioned in the plan will receive the sum assured.
Benefits of ULIPs
ULIP makes for an easy choice for investors as it offers a range of benefits to users. Here are some of these benefits.
Flexible: ULIPs allow you to choose the fund you want to invest in based on your risk tolerance. Whether you want to be bold with your investment choices or stay safe, ULIPs has an option for you.
Fund switching: ULIPs also extend the feature of fund-switching, where investors can opt for a different fund from the one selected initially based on market conditions and their financial preferences. This ability to modify the ULIP investment portfolio protects your assets from the sometimes unforgiving nature of market fluctuations. The fund-switching option in ULIP does not usually incur additional costs or charges.
Tax benefits: ULIPs may also be counted as a great tax-saving insurance plan. It allows tax deductions up to Rs. 1.5 lakh under Section 80C. Additionally, the death benefit and *maturity proceeds from ULIPs are eligible for a tax deduction as long as the premium is not higher than 10% of the sum assured.
*No LTCG tax up to premium of INR 250K for all ULIP policies put together
Aviva Signature Investment Plan is Aviva India's latest ULIP offering that gives you additional benefits like partial withdrawal, systematic partial withdrawal, top ups and fund switching! Click here to know more!
How to choose the right ULIP plan?
There are several pointers to keep in mind while choosing a ULIP plan. Like all other plans, a ULIP must also reflect and cater to your needs as an investor.
Extent of coverage:
As the main objective of a ULIP investment scheme is to protect you with a life insurance policy, you must choose a plan that extends adequate coverage. This will be based on your unique requirements as an investor in areas such as the period of coverage, the death benefit, and the sum assured.
Investment scope:
ULIPs are a great investment tool as they allow you to choose among a range of investment options from a range of funds offered with the plan. The plan should align with your short-term and long-term investment goals, and risk tolerance.
Cost:
Like all plans and policies, ULIPs also have their fair share of fees. This includes charges such as allocation charges, fund management charges mortality, administration charges . These charges can eat into the fund value, reducing your returns. It is advisable to pick a plan only after comparing several ULIPs from different insurers.
Historical performance:
It is essential to study the* historical performance and the market standing of the insurance company offering the ULIP investment policy. Factors such as fund performance and customer service make a world of difference at the time of maturity or withdrawal of funds.
* Past performance is no guarantee of future results
To Sum Up
ULIPs is a financial tool that extends the benefit of investment and insurance to users. It is important to understand the plan's details, including elements such as available asset classes in the plan, sum assured under coverage and management charges before selecting a policy. You can also consult a financial advisor to help you understand how a ULIP can fit into your portfolio.
AN Dec 11/22
Leave a Reply