Are you ready for your child to Dream big and go conquer the world?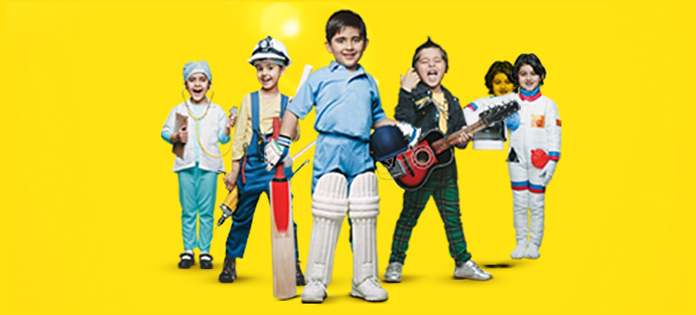 I guess I have always been a bit of a planner. The hard work, the patience and the meticulousness that is needed for financial planning – I believed I had it. But, the first taste I had of the challenge of being a parent was when I heard the exorbitant admission fee for pre-schools. Admittedly, when you become a parent, you have to take planning to a completely new level.
From managing vaccination records to school admissions, from choosing hobby classes that give wings to your little one's skills to saving and investing in a future that guarantees their dream, parents have to be on their toes all the time. Specifically, when it comes to children's higher education, parents are under a lot of pressure to do the right thing.
Here are a few learning's from my experience and from what I have observed in friends and others, which I hope will help you through the process.
1) Do not hesitate to Dream Big: I say this because most parents carry some assumptions or expectations in their mind about their child's future profession. Some dreams seem within our reach and some of them, while appear to be very attractive, do not fit within our range of affordability. But, it is essential to 'Dream Big', because with structured planning, no dream is too big to achieve.
2) Recognise the need for saving: Many a times, we live in the hope that things will happen at the right time somehow. While, this may work out well for some things, given the new times that we are in, I strongly believe that it is not going to work for education. Let me give you a simple example - even if you factor in5% inflation, a course which costs 5 lakhs today is going to cost you approximately 10 lakhs in 15 years. To prepare yourself for that kind of a commitment, you will need to start saving yesterday (not a typo!).
3) Start saving early: Yes! Because money is kind to early beginners and your returns are better the earlier you start. Even if you kick off with a smaller investment, your saving gets compounded over the years. Financial experts suggest that 20-30% of your salary is a good number to earmark for savings. Adapt a lifestyle where you spend after saving.
4) Calculate how much money your child might need: This may appear like a straightforward thing to say, but at this moment, can you list exactly how much money your child would require for what purpose in how many years? Most of us do not because honestly, we do not think that much ahead. We save what we can manage and then hope that will be sufficient. Start with listing your child's different short-term and long-term needs – for example, He might need X for schooling in 10 years, Y for higher education in 15 years and so on.
5) Different eggs in different baskets: The traditional approach to investing involves heavy investing in one item – like buying a property or gold for the rainy day. However, the recommended approach is goal based investing i.e. different investments targeted towards different goals. Once you have your different goals identified, target different plans and schemes for each of them. Would PPF be ideal for your retirement planning? Would mutual funds work for closing your home loan? Aviva has some great child insurance and education plans, which you can leverage. When you take this approach you know all your goals are covered and you don't break the first money pot that you can lay your hands on, when there is an emergency.
6) Is your investment adhoc or structured?It is hard to dole out advice on this one, but a mixed approach typically tends to work. Too much structured planning makes you feel like you are in an EMI mode all the time. But it also ensures the discipline needed, so it is good to make some commitment for a monthly investment. But you also want the amount to be a realistic one, which is the reason why many investors prefer SIPs.
Ultimately, creating the right setup for your child and allowing him the space to express himself and the freedom of choice, trumps all planning. All I can do as a parent is to let my child dream big and be his support when he needs it.
– By Ramya Vasan
Leave a Reply