Busting Myths Surrounding Mediclaim Policies
From walking groups to yoga camps, there is heightened awareness about taking care of one's health. While most people are striving towards getting fitter, what's lacking is financial preparedness for medical emergencies. This is true particularly in case of serious ailments like cardiac related diseases, which can burn a large hole in the pocket. While many people rely on their Mediclaim, a word of caution- there can be important instances where your Mediclaim can let you down.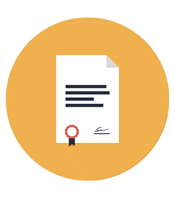 Is your Mediclaim comprehensive enough?
While you might assume that health insurance policies will reimburse the actual expenses incurred during hospitalization, in principle this may not always be the case. Due to sub-limits in these policies, only a part of the expense is supposed to be paid for by the policy. This could be for a number of reasons, for example:
Certain medical expenses like specific medicine bills might not get reimbursed if they fall under non-admissible list of expenses. In case of an illness like heart disease or cancer, the medicines are termed as such expenses and the patient is required to take medicines for a significant period of time
There could be several incidental and other out-of-pocket expenses that will not be covered by the policy
There are sub-limits on room rent, and hospital rooms may cost more, which the mediclaim will not pay for. In fact the entire hospital bill at times is paid pro rata to the difference in room rent
It is wise to have a mediclaim for regular illnesses which may lead to hospitalization. However, where your mediclaim may not be enough is in cases of serious illnesses like heart attacks. These often are large expense treatments and can also impact income in the short run. It is better to supplement your mediclaim with a critical cover to complete your health care regime.
What happens if there is a loss of income due to post-hospitalization care?
In case of a critical illness, such as cancer or heart disease, the patient has a longer recuperating period where he/she is not able to work. The family loses a source of income during this period and a mediclaim policy does not cater to this lack of income. A lump sum payout health plan allows for getting a large sum paid out, irrespective of cost of treatment and gives the family the financial cushion that it needs. Chose wisely and top up your mediclaim with a fixed payout health plan, particularly for critical illnesses.