CEO Message /Philosophy

Aviva's claim philosophy is to pay valid claims promptly and efficiently with minimum inconvenience to our customers and their families.

All claims are assessed in a fair and consistent manner. The claim is denied only in cases of fraudulent suppression of material information. This ensures that claims are not paid to fraudulent persons at the cost of honest policyholders. To be more customers friendly and to provide claimant an opportunity to present his case, we have Claims Review Committee (CRC) and in the communication of declining claim, we intimate claimant about the option of CRC.

Mr. Trevor Bull
CEO and Managing Director

Claims Process

In the unfortunate event of a critical illness, hospitalization, disability or death, please contact our Customer Services Helpline at 1800-103-7766 or write to us at:

Claims Department
Aviva Life Insurance Company India Ltd.
Aviva Tower, Sector 43,
Opposite DLF Golf Course,
Gurgaon - 122 003

The claimant can also inform us about a death claim on our website by clicking here.

The customers and claimants can also approach our Branch offices. Our Branch office personals are well versed with the claim process and documentation.

For Aviva Health Plus policyholders: Cashless facility is allowed in case of hospitalization and surgical claims as per terms and conditions of your policy. Please contact Medi Assist Insurance (TPA) Pvt Ltd, our Third Party Administrator on 1800-425-9499 or 91-080-26584811. You can also log in at www.mediassistindia.com or send email at info@mediassistindia.com

Click here to view the list of network hospitals on the panel of TPA.

Step 1: Complete the claim form

Complete the appropriate form depending upon which claim is to be made. Different forms are to be filled for claims against riders, death, hospital cash benefit, group term insurance and gratuity. All details with respect to client id, policy number, policy holder name, etc should be duly filled.

Step 2: Arrange for appropriate documents

Based on the claims made, appropriate documents need to be provided. Documents can be submitted in original or photocopies, attested by a Gazetted officer, Magistrate, Tahsildar or police Sub-inspector.

Step 3: Hospitalisation and Surgical Rider Benefit Claim

Incase of Hospitalisation and Surgical Rider Benefit claim, produce all medical bills and medical report issued by the attending physician qualified under law to issue such a report.

Step 4: Submit required documents along with the claim form

Once the form is completed and documents are in place, submit them at the nearest branch office. Alternatively, you can also send us your documents by post to:

Claims Department
Aviva Life Insurance Company India Limited
Aviva Towers, Sector 43,
Opposite DLF Golf Course,
Sector 43,
Gurgaon 122003

Documents Required

If you have an Pension Plan, submit the original policy document along with a copy of the death certificate. For all other plans the list of documents are as follows

For all other products
Death
Claim

HCB/CI
Claim

ADD/PTD
Claim
Survival
Benefit
Maturity
Benefit
Annuity
1.
Original Policy Document
Y
Y
Y
N
Y
N
2.
Completely & Countersigned filled Claim Form
Y
Y
Y
Y
Y
N
3.
Nominee ID proof establishing relationship with Life Insured
Y
Y
Y
N
Y
N
4.
Copy of death certificate issued by local authority
Y
N
N
N
N
N
5.
Address Proof of the Nominee
Y
N
Y
N
N
N
6.
Medical Records (admission notes, discharge summary, test reports etc)
Y
Y
Y
N
N
N
7.
Last Medical Attendance Report ( LMA)
Y
N
Y
N
N
N
8.
Post Mortem Report ,if post mortem done
Y
N
Y*
N
N
N
9.
FIR / Police Report if case filed with Police
Y
Y
Y
N
N
N
10.
Panchnama / Inquest Report if case filed with Police
Y
Y
Y
N
N
N
11.
Saving Bank Account Number
Y
Y
Y
Y
Y
Y
12.
Newspaper cuttings
Y
N
Y
N
N
N
13.
Contact number of Claimant
Y
Y

Y


Y
Y
Y
14.
Existence Certificate
N
N
N
N
N
Y
15.
PAN card of payee
Y
Y
Y
Y
Y
Y

* Only if death has occured.

How we can Help You

Claim Personal Manager
Each claim is assigned to a specific Claim Personal Manager who will take care of the claim till the final settlement. The name and contact details will be conveyed in our letters, SMS, and call. On receipt of the claim, Claim Personal Manager will call and guide claimants about the process and expected timelines of settlement.

Help In Document Procurement
In case, you are facing any difficulty in document procurement, please write to us. We will engage our personals to procure documents on your behalf.

Status of your claim
We will keep you updated on claim status through Letters, calls and SMS. We request you to keep us updated with your recent communication address and contact number.
Should you have any queries or clarifications during the process of submission of the above documents, you can write to us at claims@avivaindia.com. Alternatively you contact our Customer Service Helpline number 1800-103-77-66 OR 0124-2709046
More frequently asked questions
NEFT - Is it necessary that the beneficiary should have an account at the destination bank-branch?

A- Yes, NEFT is an account to account funds transfer system.

NEFT - Is it necessary to have a bank account to originate the NEFT transaction?

A- Yes, NEFT is an account to account funds transfer system.

NEFT - Whom I can contact, in case of non-credit or delay in credit to the beneficiary account?

A- Contact your bank / branch. If the issue is not resolved satisfactorily, the Customer Service Department of RBI may be contacted on nefthelpdeskncc@rbi.org.in or write to - 
The General Manager, 
Reserve Bank of India, 
National Clearing Centre
First Floor, Free Press House
Nariman Point
Mumbai – 400 027

 

NEFT - How I will know, what is the IFS Code of my bank-branch?

A- RBI had since advised all the banks to print IFSC on cheques leaves issued to their customers. You may also contact your bank-branch and get the IFS Code of that branch.

NEFT - What is IFS Code (IFSC)? How it is different from MICR code?

A- Indian Financial System Code (IFSC) is an alpha numeric code designed to uniquely identify the bank-branches in India. This is 11 digit code with first 4 characters representing the banks code, the next character reserved as control character (Presently 0 appears in the fifth position) and remaining 6 characters to identify the branch. The MICR code has 9 digits to identify the bank-branch.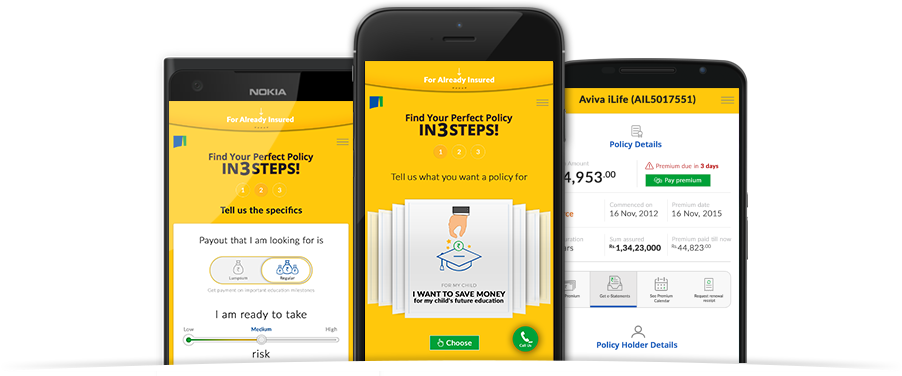 Manage your policy
On The Go
Access Policy information, make changes and do more with the new and Improved Mobile App